Back
Georgia
Chartered Physiotherapist
and Founder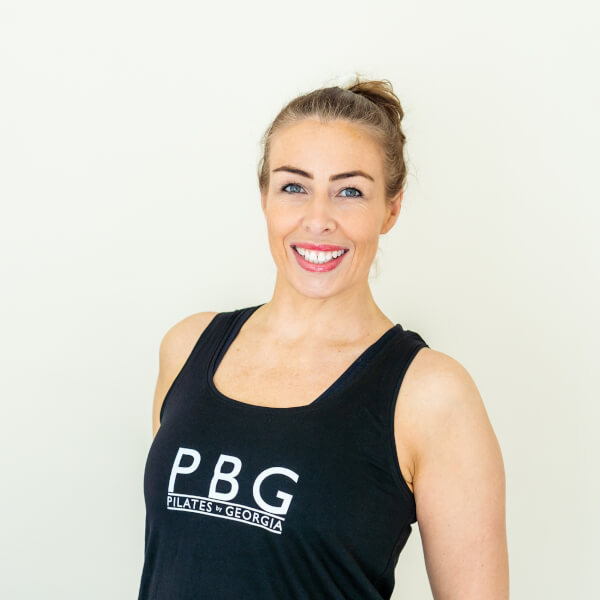 Georgia was born in Derbyshire in 1981. She loved sport from a young age, especially tennis, and competed at Junior Wimbledon. Her love of sport gave her a keen interest in how the body works, especially in movement and how this impacts our health, fitness and wellbeing.
After school Georgia studied Physiotherapy at Kings College, London and began a career as a Chartered Physiotherapist.
Georgia realised that many of her patients would benefit from building up their muscular strength, and that this would lead to quicker recovery from, and protect from future, injury. This led her to Pilates. After training to become a qualified Pilates teacher, Georgia began her hugely successful Pilates classes, over the years attended by thousands of people and regularly had to turn people away.
In 2016 she launched, with her business partner and brother-in-law, Ian, pilatesbygeorgia.com, her online Pilates studio with a focus on helping people recover, restore, and strengthen.
The site has helped thousands of people achieve their strength and fitness goals and has launched innovative features like bespoke Personal Pilates Plans, written for each member by Georgia and her team of qualified physiotherapists.
Georgia is married, has three children, and two whippets.